Music Lessons is a podcast where we explore the analogous principles of music and growth by interviewing top musicians. In this episode, my guest is Alan Wilkis, otherwise known as Big Data:
Alan Wilkis, otherwise known as "Big Data," is an accomplished artist, producer, and composer. His hit single, "Dangerous (feat. Joywave)," reached #1 on the 2014 Billboard Alternative chart and has since been RIAA-certified platinum. His work as Big Data is beat-driven and technology-themed, featuring collaborations with the likes of Kimbra, Rivers Cuomo of Weezer, Dragonette, and Jamie Lidell, and he has performed across the globe.
As a songwriter and producer, Wilkis has worked with a broad range of artists, including Channel Tres, NomBe, Atlas Genius, MNDR (pronounce?), and Moontower. In recent years, he has pivoted his unique hybrid sound into composing for film, TV, and advertising, including his score for the 2020 breakout comedy, "Drunk Bus," multiple campaigns for Apple, and a reworking of the theme for NCIS:LA. He is currently scoring a documentary called, "Left Behind," about dyslexia in the NYC public school system.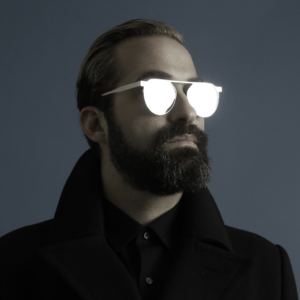 In this episode, Alan and I talk about AI and music, creating music for a community, and how pizza-making and music creation are similar. I had a great time asking Alan about how he thinks about his work as a composer and artist, and speculating on where AI is going.
Please enjoy!
You can also listen to the episode on Apple Podcasts, Spotify, Acast, Amazon Music, and on other podcast platforms.
Or subscribe to the podcast here
---
Have a favorite quote? Let me know on Twitter!
See the show notes by clicking "read more" below…
[Read more…]

about Music Lessons Podcast: #003 Community and AI with Alan Wilkis (aka Big Data)