Music Lessons is a podcast where we explore the analogous principles of music and growth by interviewing top musicians. In this episode, my guest is Tina Schlieske, the Minnesota native who's amazing live performances are a must-see.
Abraham Alexander is a Greek-born singer-songwriter with West African roots. As a child, he moved to Ft. Worth Texas where a knee-injury sidelined a burgeoning soccer career. By happenstance, he picked up a guitar and has been touring non-stop, while his new album SEA/SONS is making waves in AAA radio. He's recently toured with The Lumineers, Lucius, Mavis Staples, Rodrigo y Gabriela, Ani DiFranco, Shakey Graves and Gary Clark Jr.
Abraham Alexander heads out on his first headline tour across the U.S. this fall, kicking off October 13 in Austin with stops in New York City, Los Angeles, Denver and more. See here for a complete list of Abraham Alexander tour dates. You can also find him on Instagram, YouTube, and even more via his website. His new album SEA/SONS is available on Apple Music, Spotify, YouTube, and wherever you stream music.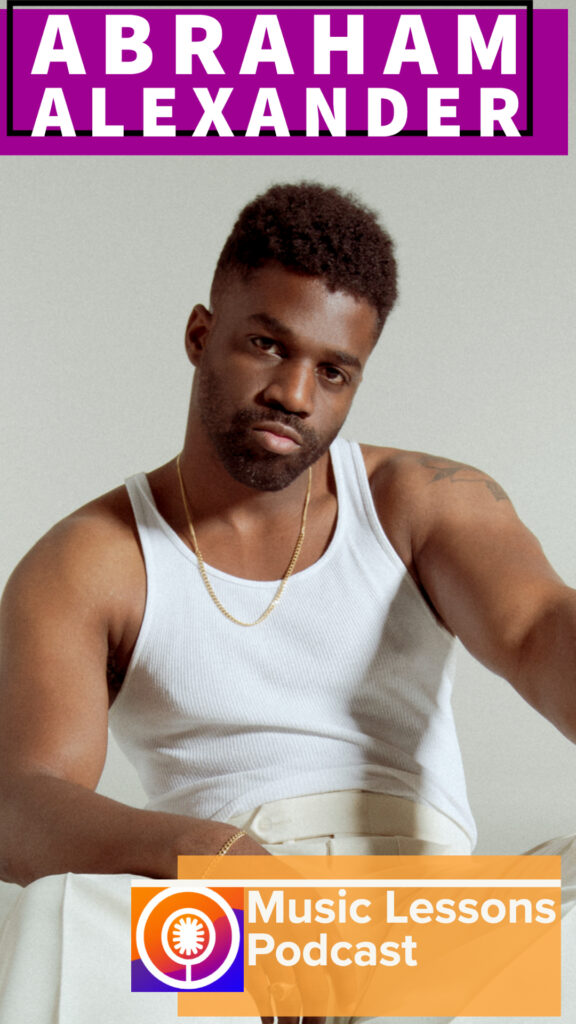 Abraham and I had a great conversation about his path from Greece to the US, and how listening to his inner voice became instructive for him as he move through his journey to the debut of his album SEA/SONS. We talk about his approach to music and how it mirrors his experience as a soccer player, and get deep into the weeds on how he put his team together in the Dallas Fort-Worth community of songwriters.
Please enjoy my conversation with Abraham Alexander!
You can also listen to the episode on Apple Podcasts, Spotify, Acast, Amazon Music, and on other podcast platforms.
If you enjoy this episode, please subscribe & rate the Music Lessons Podcast here:
Have a favorite quote? Let me know on Twitter!
See the show notes by clicking "read more" below…
Read More (Show Notes)

: Music Lessons Podcast #005: Listening to Your Inner Voice with Abraham Alexander
Skin Wade, Dallas Radio Host
Austin Jenkins on AllMusic (Producer)
Josh Block on AllMusic (Producer)
Smooth Vega – Promoter in Dallas
Dominic Bassman (link coming)
Jonathan Keller (link coming)
Nick Brenton (link coming)
Ian Barter (link coming)